We're going to spin this About page like a party invitation because Thoughtblox is a party. You're invited, of course!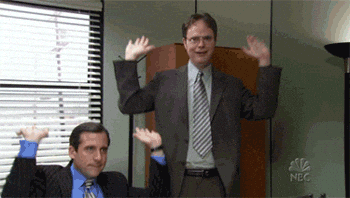 Where?
On the internet. Where we think and work now. Where we can create or summon nearly any piece of information in seconds. Where we talk about what works best and exchange useful ideas. Land of the cloud, home of the gif.
Why?
People have information that needs to be shared and experience pain in getting it out to those who can benefit from it. We work in groups, but emails and chats get lost. We seek community, but the internet forum can be a disjointed, amorphous frontier. We might want to transcend our personal networks to share something really important, but building a public audience is hard work. Keeping an audience can be even harder.
What?
Thoughtblox focuses on the context in which informational content is created, shared and discovered. It's a hub of personalized networks that lets any team or community hone in on what matters most at the moment. There's no digging through archives or clicking the back button thirty times. There's no repetitive invitation system for people to collaborate on your long list of documents. It's the most organized and painless way to exchange written communication between members of groups or those brought together by common interests.
Any network on Thoughtblox is organized within by configurable categories that serve as both tags for new posts and filters for existing posts. These shared tags allow everyone in the team or community to contribute unique information while thinking through a categorized yet unified lens. Many online networking platforms lack organization altogether, and the result is one catch-all feed that gets noisy and hard to sort through.
Thoughtblox is a team communication platform, a collection of specialized forums and an ever-expanding self-publishing network. It's a socially-enabled extension of the mind with the goal of giving any piece of shared information better discoverability, and therefore, better reception.
How?
Click a sidebar category and your feed updates immediately. Click on a post to read it in its entirety. Vote up a post if you like it or report one if offensive. Share any post or profile through, Facebook, Twitter, or via the page's URL. Click the "write" icon in the nav bar to bring up the text editor. Search for stuff. View the dropdown menu under your name to access your drafts, see posts from your followers or people you follow, and to return to your bookmarked (private list) or favorited (public list) posts. You can also start a team page or access the admin page for one you're already a part of.
These features power the first open iteration of Thoughtblox, and we will be working fervently to improve the platform over time as we receive feedback from you and other friends.
Who?
The people currently building and growing Thoughtblox are:
We want our team to expand and diversify, and we'll need a lot of help. So if you fancy our mission and would like to join forces in any way, please get in touch!
Thoughtblox Teams is our first big focus in building out the product. We're developing Teams to provide free, informational networks we think would be perfect for any of the following groups:
student organizations
college classes
academic departments
research groups
startups
non-profits
experimental-rock bands
small businesses
book clubs
religious groups
any group that wants a focused environment to exchange thoughts privately or to share knowledgeable content with a social following
When?
Here's a quick look the improvements we will add to the site in the next few months:
On September 1 we'll soft-launch Teams to a number of organizations. You're welcome to start a Team page of your own for as many groups as you'd like. The service will always be free!
On October 1 we plan to introduce a more robust notifications system for Teams and to launch Thoughtblox iOS and Android applications.
In the following months we will make a number of improvements to the design and navigation of the site, including an updated home screen, more intuitive discovery options, and more extensible user profiles.
We will also introduce Thoughtblox Communities, to let people to create and join online forums based on any geographic location (e.g. San Diego, CA), niche interest (e.g. Environmental Sociology), or combination of the two (e.g. Scranton, PA Beet Farmers or Pawnee, IN Board Gamers). Communities will keep the party going.
Thank you for checking out Thoughtblox, and we invite you to make the most of it for any of your thinking/networking needs! Bring on the friends, family and colleagues and please be sure to let us know what you think!
Better context, better content (Papa Johns),
The Thoughtblox Team
---
For feedback, requests and morale support, contact:
info@thoughtblox.com